Hello divine creatures of energy and light! 😀

How are y'all today? I am in a particularly happy mood. And why shouldn't I be? My favourite month is here… March – a month of multiple celebrations! 😀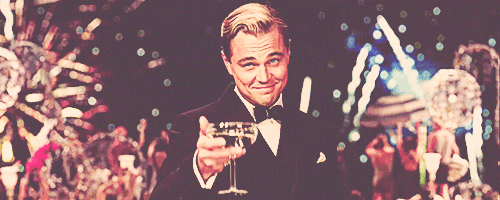 Why, you ask? 
Firstly, it's my birthday month 

 and second, my blog turns 5 today! 


Yup. My blog went live on this very day – 5 years ago! Who would've thought that I would write, let alone keep a blog alive for 5 whole years! Surprises come in all forms, don't they? 😀

Let me tell you a little about how my blogging journey began. There is no particular time or moment that pushed me into writing. I just randomly started writing one day without any goal, just to see if I even had it in me. I was always someone who was on the other side of the fence, where I would just read and admire other people's writing. Never really realized how and when I got myself to jump over the fence and start writing myself. I guess, I just needed a neutral platform to put all of my thoughts, feelings and opinions.

My blog has always been a reflection of who I am. It has pushed me to think in a way that I previously hadn't thought possible. It literally made me think outside the box. It made me realize my dreams. It pushed me to do things that I otherwise wouldn't have even thought of doing. It is a place where I can speak my mind and not bother about being judged. It has been a platform where I have vented out my frustrations, spoken about my deepest fears and also realized my wildest and weirdest dreams.

The subjects of my blog posts have ranged between various topics. On this page, you have read everything from my travel escapades to book reviews, red carpet discussions to bucket list items or even my unachievable resolutions to never-ending ramblings of every day life.  And trust me when I say this, I have enjoyed writing each and every single post. 
So, as I celebrate the 5th anniversary of my blog, the only hope and wish I have is to continue writing for a really long time, and also continue forcing all of my friends & family to read all of my posts, while I am at it! 😛 Or hell, next time you guys don't come in and read, I'll just print out copies of my posts and throw them out my car window as I drive. That surely ought to get the blog readership going! 😀

But jokes aside, I would really like to take this opportunity to thank each and every one of you who always come in and read my posts (you know who you are). Thank you for all of your kind words and encouragement. It really makes my day. 
Thank you. Thank you. Thank you. Thank you. Thank you!