Let's not kid ourselves! We live in a world where social media has become our new reality. Posting photos from far flung destinations have become as much a part of our travel routine as booking tickets and even going on the trip. Because, let's face it, if it's not on social media, did it even happen? 😛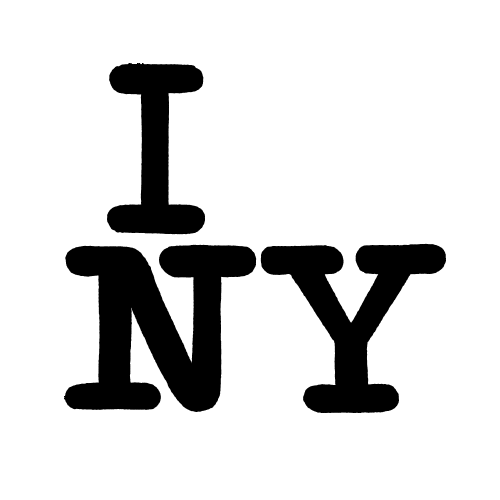 New York is one such city that will awaken your inner shutterbug and help you realize your wildest Instagram dreams! 😀
It is one of the most photographed cities in the world (for good reason 😀 ) and hence you won't have to go too far to find your picture perfect opportunities. You will be surrounded by stunning architecture, an incredible skyline and interesting street art every step of the way!
Having been to New York quite a few times now, I have had the opportunity to explore the city to my heart's content. I have a mental New York City bucket list and I make sure I strike off at least a few from that list during each visit! 🙂
Being one of the greatest cities in the world, New York City has probably been photographed from every possible angle throughout history. But more often than not, the most instagrammed / photographed spots are also the most crowded areas in the city. So where do you go for a good 'gram that isn't overrun with people? Luckily for you, I have scouted out the best places to go. You can thank me later! 😀
Even if you're not an Instagrammer, I am sure you'd love to explore the most photographed places in one of the greatest cities in the world. I will of course exclude the most geotagged spots like Brooklyn Bridge, Statue of Liberty or the Empire State building since they will already be on everyone's list.
So, for some extra insta-piration… 😉 Let's take a look at my Top 10 Instagrammable spots in New York City!
1) Love Sculpture
The LOVE sculpture is an iconic piece of pop art created by Robert Indiana. It was considered as a symbol of positivity during the turbulent 60s with it's message.. LOVE – four letters that can change the world! ❤
This beautiful sculpture just happens to be sitting on the prominent corner of 55th and 6th in Midtown Manhattan. It is almost always surrounded by tourists and locals alike, and you might have to stand in line to get your picture clicked in front of this beautiful sculpture but it is well worth the wait! 🙂
2) Hope Sculpture
After getting some envy-inducing photographs in front of the LOVE sculpture, pop over to 7th Avenue to the HOPE sculpture, which was created in 2009 by Robert Indiana himself.
He created the HOPE sculpture with a belief that the world was ready for a new message. HOPE suggests light and illuminates a path to a better world. The "O" in HOPE leans forward, propelling us to look forward to the promise of a better, more peaceful future. 
3) Flatiron Building
The Flatiron is quite possibly my favorite building in New York City. 🙂
Yes, there are other buildings in NYC that are much more famous, but the Flatiron, with its unusual, triangular, lovely, greek-inspired architecture is an absolute gem!
Plus, nothing screams New York than a picture in front of the Flatiron with traffic and iconic yellow NYC taxi cabs whizzing past you on either side! 😀
4) DUMBO, Brooklyn
Gossip Girl fans this one's for you. Let your inner Humphrey shine with this iconic backdrop in Brooklyn! 😀
DUMBO (a.k.a Down Under the Manhattan Bridge Overpass) has been a part of many Hollywood movies and TV shows. I personally love this place! 🙂 The beautiful Manhattan Bridge peeking between industrial looking red buildings with a glimpse of the Empire State Building underneath it is most definitely the perfect backdrop for all our Instagram fantasies! 😀
5) Brooklyn Bridge Park
Where do you go to get the best view of the Manhattan skyline?
To Brooklyn Bridge Park, my friends! 😀
Of course, there are plenty of spots in the city to see the skyline, but Brooklyn Bridge Park is one of the best spots there is! It is an amazing place to hang out, go for a run, grab a bite to eat at the various waterfront restaurants and just get the best view in town! 🙂 You can even watch a movie in the park every Thursday evening in summer.
6) Serendipity 3
I love Serendipity – the movie! ❤ John Cusack romancing Kate Beckinsale in snowy, dreamy New York… I mean, what's not to love! 🙂
And because of my love for the movie, I was very keen on visiting Serendipity 3 and try some frozen hot chocolate on my birthday – John Cusack and Kate Beckinsale style! 😉
Established in 1954, Serendipity 3 was frequented by the likes of Marilyn Monroe, Jacqueline Kennedy and Andy Warhol.
To be quite honest, the food here is nothing spectacular, but for me it was still worth a visit for the incredible experience.
Hordes of fans (like moi 😀 ) drop by to taste the famous frozen hot chocolate shown in the movie, so make sure you put down your name and walk around NYC for a couple of hours till you get your table! 😀
7) Central Park
There are multiple spots in Central Park with good photographic opportunities. My personal favourite spots are the Central Park Reservoir or Lake, Bow Bridge and Bethesda Fountain. Seeing people row their boats around the lake in summer is just so dreamy! 🙂
This slideshow requires JavaScript.
8) Washington Square Park 
Want to add a Parisian touch to your NYC vacation?
Head over to Washington Square Park! 😀
Surrounded by Greenwich Village and NYU, Washington Square Park is absolutely beautiful and is always teeming with musicians, artists and sunbathers enjoying their day. The arch is inspired by the Arc de Triomphe in Paris which perfectly frames the Empire State Building underneath it. 
9) Oculus
The Oculus is the most insane looking, $4 billion dollar train station that serves the World Trade Centre and 9/11 memorial centre. Designed by Spanish architect Santiago Calatrava, the Oculus was created to look like a dove in flight.
Honestly, it did not look like a dove to me, but is nevertheless, an impressive piece of architecture and absolutely worth a visit.
10) Manhattan Cruise
Another great way to get some gorgeous views of the Manhattan skyline or the Statue of Liberty is by cruising the Hudson river on a boat!
There are way too many cruise companies who operate and based on what you want to see or do, you will have multiple cruise options to choose from! Whether its a Hop-on, Hop-off boat tour, Liberty cruise, Sunset sail or the Staten Island Ferry, there's something for everyone!
The Staten Island Ferry is undoubtedly the best bang for your buck since its absolutely free. You get superb panoramas of lower Manhattan and the Statue of Liberty during this barge's 25 minute crossing and it's honestly the best option, since most other tours cost anywhere between $18 – $100+. These boats leave from South Ferry at Battery Park and run 24 hours a day.
So there you have it. These are my Top 10 most Instagrammable spots in New York City!
I honestly love New York and after Bangalore, it is probably my most favourite city in the world. Sorry, Paris! 😀
I love the vibe of this city and can't get enough of it. I have so many more places on my NYC bucket list that I might need 10-15 more visits to strike them all off! 😉 But since Atlanta is not too far from NYC, I am sure I will visit New York multiple times in the coming years! 😀 And who knows, I might even post a New York City Bucket List on the blog some time in the future! So keep your eyes peeled. 🙂
Until next time… Keep traveling and keep coming back to http://www.musingsofatravelista.com for your daily dose of travel inspiration! 🙂